Our latest Gemini Review will show you all about this crypto exchange, its pros and cons, and its features and fees. The Gemini reviews will also discuss the latest developments regarding this platform and also the Gemini Earn review feature that is one of the most popular features that this exchange offers so let's get right to it.
Gemini Trust Company is a crypto exchange that became very popular in the past few years and it offers over 100 assets available to buy, sell and trade. In addition to the crypto selection, the platform provides multiple security measures that guarantee fund protection. Users are also able to access many services and products including a crypto reward credit card, hot wallets, and paying with crypto.
Gemini Latest Developments
Almost a month ago, the lending unit of the investment bank Genesis Global Trading, suspended redemptions and loans because of the recent FTX collapse. After the news broke out, Gemini announced withdrawal delays from its Earn product, and now, the exchange is trying to recover up to $900 million that was owed to it by Genesis and Digital Currency Group. Genesis was hit hard after the failure of FTX.
Gemini Crypto Review And Company Overview
Gemini was founded by Cameron and Tyler Winklevoss in 2014 and they got the idea after struggling to find a decent place to stash their cryptocurrency. Since they founded the exchange, Gemini operated on four major principles: security, licensing, product and compliance. The goal was to maintain users' trust by offering a top-notch secure platform.
While the Gemini exchange review shows that its focus was mainly on security, the platform offers a few fewer crypto assets than its competitors. Despite the smaller number of assets, the platform is a great option for new traders but also for experienced ones due to its focus on security and its vast range of tools and products.
Gemini also became a SOC-2 certified exchange which was granted to them by third-party auditors and it only enhances the company's levels of security and complaint.
Gemini Exchange Fees
The fee structure of Gemini works rather differently than other exchanges which is often the most used maker/taker fee model. The fees vary depending on the trading amount and the platform that is used so for example, Gemini has both the mobile fee schedule and the desktop fee as well.
The fees can vary from up to $2.99 for trades that are bigger than $50 but less than $200. While Gemini is known to be transparent about its fees, the basic fee structure is quite complicated compared to other exchanges. The fees are also higher than what other industry competitors charge.
Gemini also offers the ActiveTrader option but its fee schedule is much more complicated. For all traders that want to custody crypto with Gemini, there's a 0.40% fee for customers that have assets bigger than $1 million and a $125 withdrawal fee as well.
The Gemini crypto review shows that there are also different types of fees depending on the services that one uses.
Transfer fees are charged for example on deposits and withdrawals from the exchange and the wire transfer deposits are free. However, deposits from a debit card incur a 3.49% fee while withdrawal fees can vary depending on the coin used for the withdrawals.
There are also so-called convenience fees for using a web or mobile app and it costs 0.5%.
Gemini Earn Fees are charged for crypto that is earning interest in this program and the agent fees are also charged depending on various conditions.
Withdrawal fees are paid for non-Ethereum-based cryptos which means that if you withdraw BTC, you would pay a 0.0001 BTC fee. Then, you would have to pay 4 DOGE to withdraw a stash of Dogecoin but withdrawing the Gemini Dollar is free.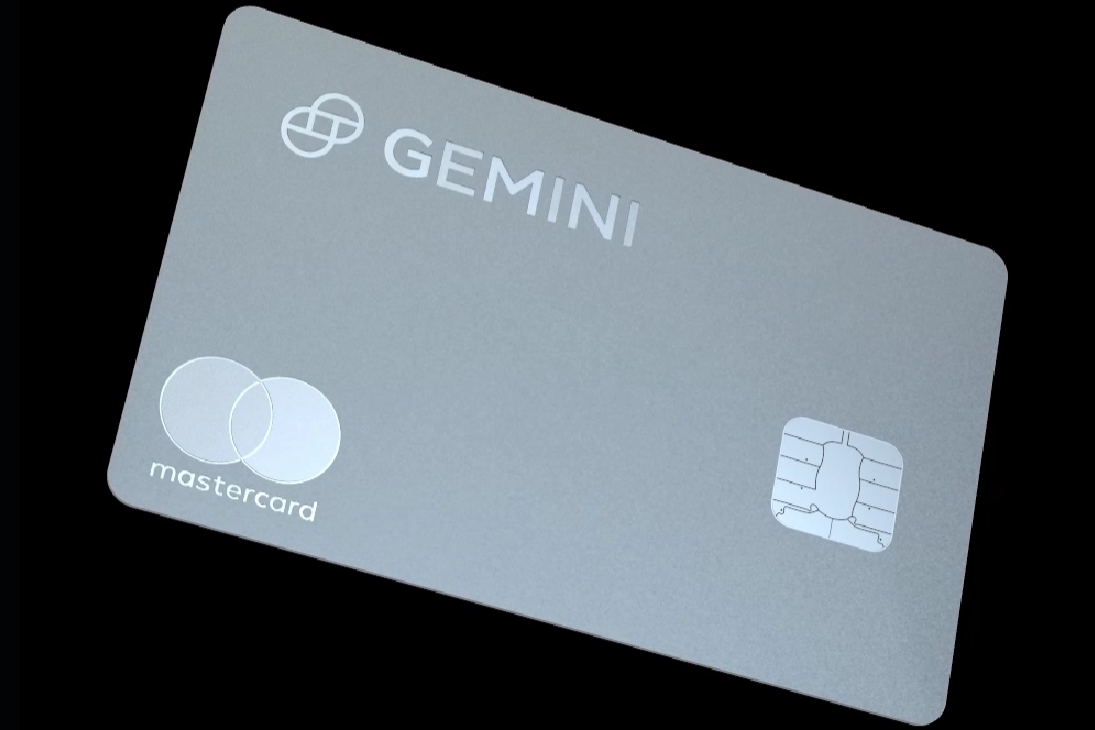 Transaction fees are a part of the tiered structure for trades with a 1.49% fee on orders above $200.
Gemini's Downsides
– One of the biggest downsides of Gemini according to the Gemini exchange review is the fee structure that is way too complicated for people that are just starting in crypto.
There were a few users that paid fees of up to 1.49% when conducting trades as web order which is the most commonly used method for trade. Other fees are also applicable for example, using a debit card will incur up to 3.49% on the trade. Although it offers quite a user-friendly interface, the fees are one of the biggest downsides.
– Gemini was also known to have been a victim of a major hack attack. Digital assets are commonly a target of hack attacks and this platform struggled with breaches of security. Gemini is compliant with regulators but this didn't stop the attackers from draining funds off of it.
In addition to the storage of customer assets offline, Gemini requires two-factor authentication to log in and make withdrawals.
– Customer service complaints- Gemini users often complain about slow customer support and the lack of good information when facing a problem. Although the exchange claims to have a comprehensive help center and a chatbot, users often complain that this is not the case.
Most of the complaints regard frozen account issues, long verification processes, and poor customer support.
Gemini Exchange Features
Gemini Earn – Gemini Earn was launched as one of the best products that this exchange has to offer as it allowed users to earn interest on crypto. Some even made up to 4.86% on various tokens but now, the exchange paused this program due to the issues with the lender after the FTX collapse.
Mobile Trading – Gemini has a mobile app that allows for easier and faster trading. Users find it simple and easy to use compared to the desktop platform but if you do wish to execute complex trades, it is best to do them via the desktop platform.
Credit Card – Users can get the Gemini Credit Card and earn up to 3% on their transactions with no annual fees, for example, in restaurants they can get up to 3% back, from grocery stores up to 2% back, and 1% on everything else.
Users can earn rewards in crypto and have 40 different options to choose from aside from Ethereum and Bitcoin. In addition to no annual fees, the card will not charge foreign transactions.
Gemini Dollar – this is a stablecoin that can be used in all kinds of different transactions. It is backed by the US dollar and offers 1:1 transferability back to the US dollar at any time. Gemini also made a partnership with BlockFi to offer savings accounts for the Gemini dollar.
Flexa – Gemini partnered with Flexa to allow customers to buy products at participating retailers using cryptos such as GameStop, Home Depot, Nordstrom, and Whole Foods.
Nifty Marketplace – Gemini also launched an NFT marketplace where all digital assets in artistic form can be stored.
Latest Security Issues
After the FTX meltdown, users across the world became quite worried about the safety of the exchanges they use. Millions of dollars have been lost due to exchange hacks, failures, and bankruptcies which is why it is of the biggest importance to choose a secure exchange. Many decided that Gemini was exactly that but what happened with FTX recently, is changing people's minds.
Outflows from centralized exchanges including Gemini, increased after the FTX exchange became insolvent and the founder Sam Bankman Fried got arrested. Before the failure, FTX was one of the most trustworthy exchanges and had naming rights over the NBA arena. Now, FTX filed for bankruptcy and the trust in other exchanges was damaged as well. The loss of billions in users' funds shattered the trust in other exchanges like Gemini, making users hurry to return to the old system of fiat money.
FAQ
Does Gemini give a sign-up bonus?
Yes, new users can earn up to $10 in BTC after they sell up to $100 in crypto during the first three days.
What is Gemini Earn?
Gemini Earn allows users to earn interest on their crypto holdings similarly to how they would earn interest in a savings account. With this feature, users can put their crypto to work and lend assets to institutional investors for up to 8.05% APY.
What is Gemini ActiveTrader?
ActiveTrader is the professional trading platform branch of Gemini that offers advanced tools and charting capabilities and other trading options. This can only be used for certain types of traders that are looking for a bigger level of security or anonymity.