ETX Capital (OvalX) is a broker offering forex and CFDs trading known for its good customer service. The brand offers its Trader Pro platform, which is the dashboard where traders can access the tightest spreads and largest range of tradeable symbols. While there is good customer support in general, plenty of the ETX Capital reviews show that the company is considered average-risk with not that decent quality scores.
In fact, if you are trying to find detailed and up-to-date information on ETX Capital today, you may find that the broker is registered under a new name known as OvalX. Plenty of users still use the Trader Pro dashboard, and in this main ETX Capital review, we will be focused on the one where ETX Capital trading reviews showing the platform's abilities when trading cryptocurrency.
Cryptocurrency trading is available through CFDs but not available through trading the underlying asset. In other words, you can trade but not buy Bitcoin – crypto CFDs are not available to retail traders from any broker's UK entity nor to UK residents. What you can do on ETX Capital is trade forex or CFDs, use symbols and pairs, and trade cryptocurrency CFDs. What's missing is social trading, US stock, and international stock trading, as well as physical trading of crypto.
ETX Capital Trading Review: Commissions/Fees
Logging into ETX Capital's trading platform introduces you to a world of commission-free pricing when it comes to the forex pairs. The bid/ask spread represents the cost of trading, and costs vary depending on the trading platform used. The pricing is better on Trader Pro, but there are more details to the story.
For instance, ETX Capital uses tighter spreads at 0.81 pips compared to MT4. the included exchange data encompasses over 20 exchanges, leaving the commission per trade and any applicable spread when it comes to trading CFDs.
In this manner, the minimum initial deposit is 100 GBP, and there are no active trader or VIP discounts. Also, our ETX Capital review shows that there are features such as Trader Pro charting (with 60+ indicators and 14 drawing tools plus chart types) and advanced orders (with trailing stop, GTC orders, stop/limit orders, etc.). All of these make the platform engaging for different traders.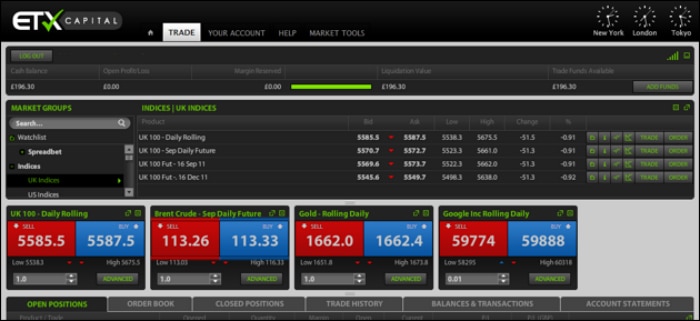 ETX Capital Reviews: What's It Like To Trade?
OvalX is apparently the new name of ETX Capital, but the dashboard and processes are the same. This global CFD and FX broker is regulated by the UK's Financial Conduct Authority (FCA). However, what it offers is trading CFDs which are complex instruments and come with a high risk of losing money quickly due to leverage.
ETX Capital has a limited product portfolio, which doesn't make it a great trading platform for users. The fees are high, and the dashboard only offers CFDs, forex, and crypto. Charting is the only available research tool, and there are no ideas, fundamental data, or relevant news.
ETX Capital Trading Reviews: Account Types, Deposits & Withdrawals
ETX Capital has one basic live account type and only provides accounts for individuals. Signing up takes about 20 minutes, and the account needs to be verified after that. The disadvantage is that only three account base currencies are available. The minimum deposit is $100 or 100 units of your base currency (EUR or USD). There are no fees on deposits and withdrawals.
ETX Capital Trading Reviews: Accepted Countries
ETX Capital accepts traders from Austria, Latvia, Portugal, Finland, Bulgaria, Lithuania, Romania, Germany, Croatia, Luxembourg, Slovakia, Greece, Cyprus, Malta, Slovenia, Hungary, Czechia, Netherlands, Spain, Iceland, Denmark, Norway, Sweden, Ireland, Estonia, Poland, United Kingdom, South Africa.
ETX Capital Review On Desktop & Mobile Trading
There is the option to make virtual trading, desktop and web platforms, proprietary platforms, MetaTrader 4 (MT4), and trades from charts. However, many ETX Capital reviews show that the platform fails to deliver quality content and is therefore below the industry standard.
If you want to trade from a mobile phone, there are two apps: Trader Pro and the default MetaTrader (MT4) app. The Trader Pro platform is more common and the preferred one to use if you want to save chart views, watch lists, sync between the two platforms, and so on.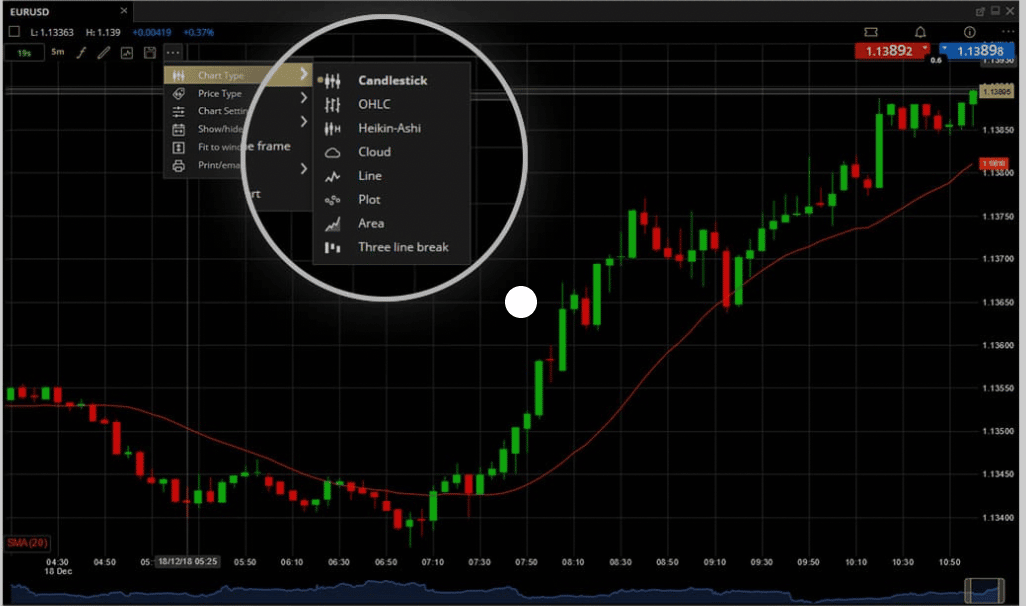 ETX Capital Customer Service
The customer service at ETX Capital is not that bad. The results from many ETX Capital trading reviews show that the average connection time was 1 minute, the net promoter score and professionalism score go above 8/10, and ETX Capital offers knowledgeable support professionals.
Yes, CFX is a scam. No matter which name (Cash FX Group, Global CFX Trading, and the CFxG) you encounter, you should know that this company is unregulated, offers false returns, and will likely steal your crypto without providing anything in return.
So, Should You Trade With ETX Capital?
If you are wondering whether you should trade with this platform, the overall ETX Capital review is that you should bypass it. While there are some good features and customer support, there are still plenty of potential improvements. The commissions and fees are high, there are not many features as we would expect, and the platform needs to improve.