The crypto staking industry is worth over $18 billion and is projected to be worth over $40 billion in 2025 by JP Morgan, following Ethereum's upgrade to proof of stake (PoS). Following this projection, new investors are making their way into the industry and are looking for the best crypto platforms for staking top coins.
Here are some of the top platforms investors utilize to generate passive revenue.
1. eToro – Overall Best Crypto Staking Platform
eToro is the best crypto platform for staking top coins. The social trading platform only allows users who have subscribed to one of the three available tiers to stake Cardano (ADA), Tron (TRX), or Ethereum (ETH).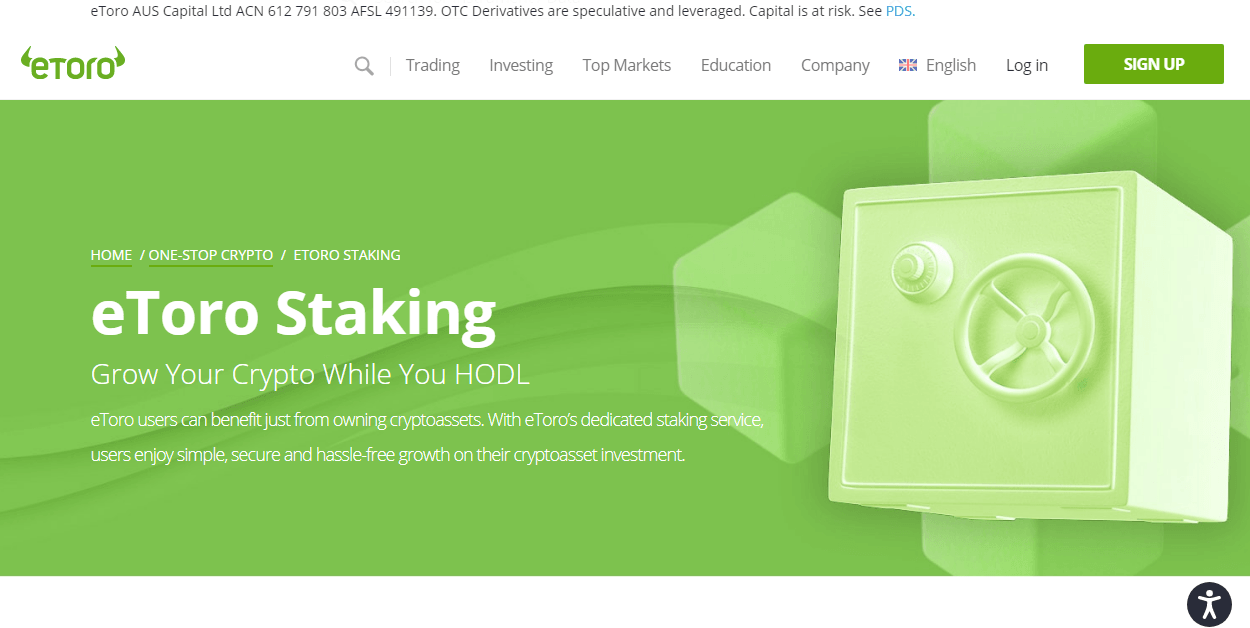 For Bronze club members, the expected monthly yield on crypto-assets is pegged at 75%. Silver, Gold, and Platinum members can earn up to 85% monthly on their staked assets. Diamond and Platinum Plus club members receive a 90% yield on assets staked every month.
eToro deducts a small fee from the staking yields to cover the technical, operational, and legal costs of providing the staking service. The platform, in turn, ensures user security with 2FA and other security measures.
In addition, eToro is regulated by the FCA, Australian Securities and Investment Commission (ASIC), Cyprus Securities and Exchange Commission, and Financial Industry Regulatory Authority (FINRA).
2. Binance – Most Liquid Crypto Platform for Staking
Binance has established itself as one of the best crypto platforms for staking. The platform is the world's largest exchange by trading volume. In terms of asset offerings and staking services, Binance is the most diverse staking platform. Users on the platform can stake using either a flexible or a locked savings plan.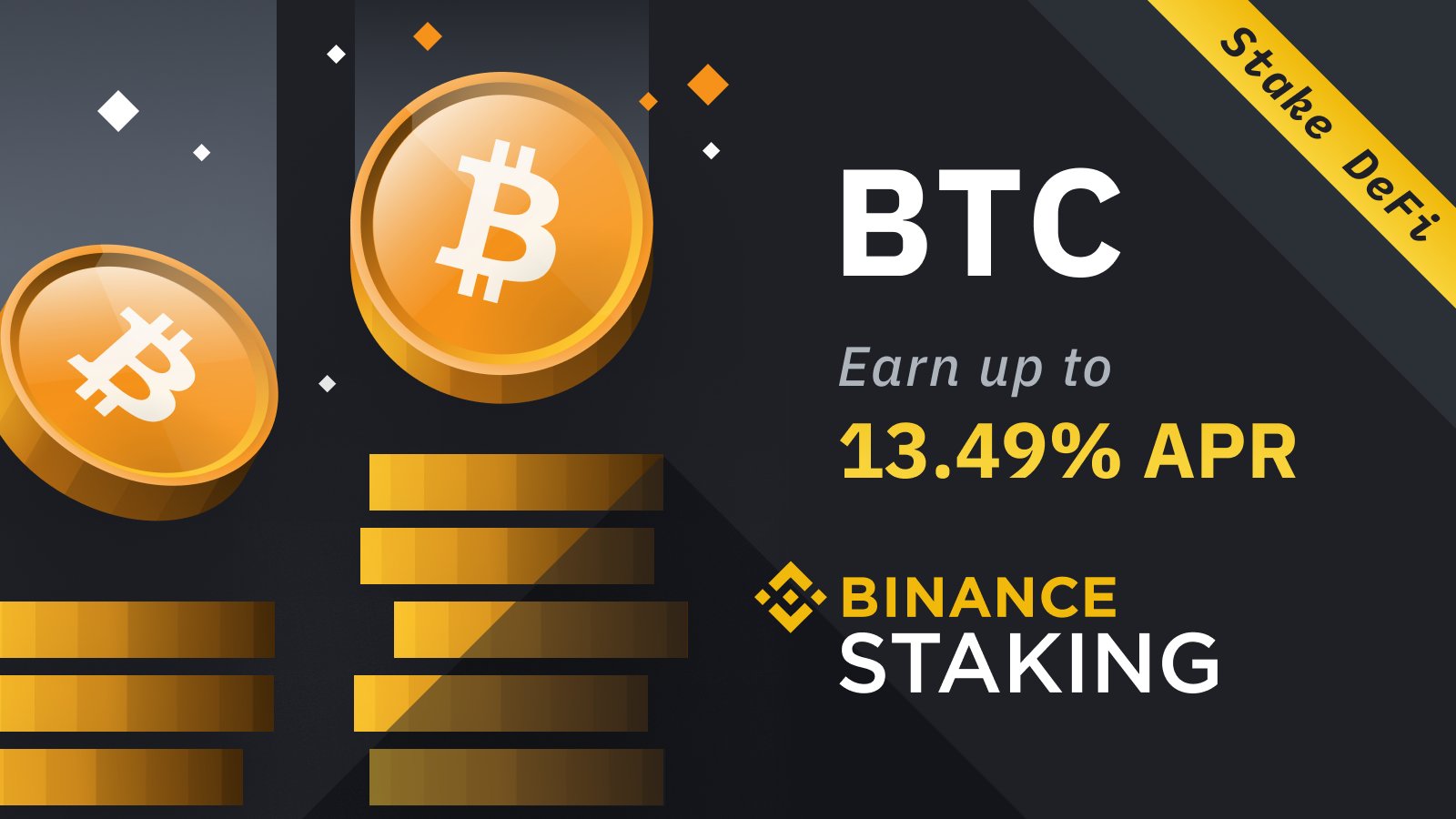 The platform provides staking that can be classified as low-risk or high-yield with return rates up to 104.62% in Annual Percentage Yield (APY). There are also chances to participate in DeFi staking with up to 13 crypto assets, including ETH 2.0, with the highest return on BUSD presently pegged at 13.33% APY.
Binance provides opportunities to stake on over 100 crypto assets altogether, with yields varying depending on the type of cryptocurrency. Also, the platform does not charge any fees or commissions for staking.
The crypto staking platform is regulated in several of the regions it operates. To further ensure the security of staked assets, Binance employs two-factor authentication (2FA), address whitelisting, and bank-level security standards. The staking platform also offers an insurance policy for users, called Secure Assets for Users (SAFU), which is currently valued at $1 billion.
3. Coinbase – Best Staking Platform for Beginners
Coinbase is your best bet if you are a newbie looking for one of the best crypto platforms for staking that can be navigated implicitly to help reduce your errors.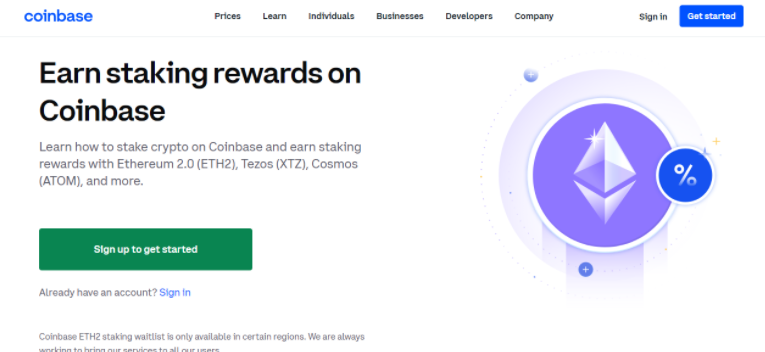 The staking platform enables investors to stake cryptocurrencies like Algorand (ALGO), Cosmos (ATOM), Ethereum (ETH), Tezos (XTZ), and some stable coins like DAI and USDC. In terms of staking yields, Coinbase offers yearly rates of 5% for Ethereum and Cosmos, 4.63% for Tezos, and 5.75% for Algorand. The platform offers lower rewards for the stable coins DAI and USDC, at 2% and 0.15% respectively.
Coinbase charges a 25% commission on realized yields to compensate for their staking services.
The platform is regulated by the Financial Crimes Enforcement Network (FinCEN) and the UK's Financial Conduct Authority (FCA). User-focused security measures include 2FA, offline storage of assets, and bank-level security measures.
4. Kraken – Cheapest Staking Platform
Kraken is one of the best crypto platforms for staking as it offers low fees.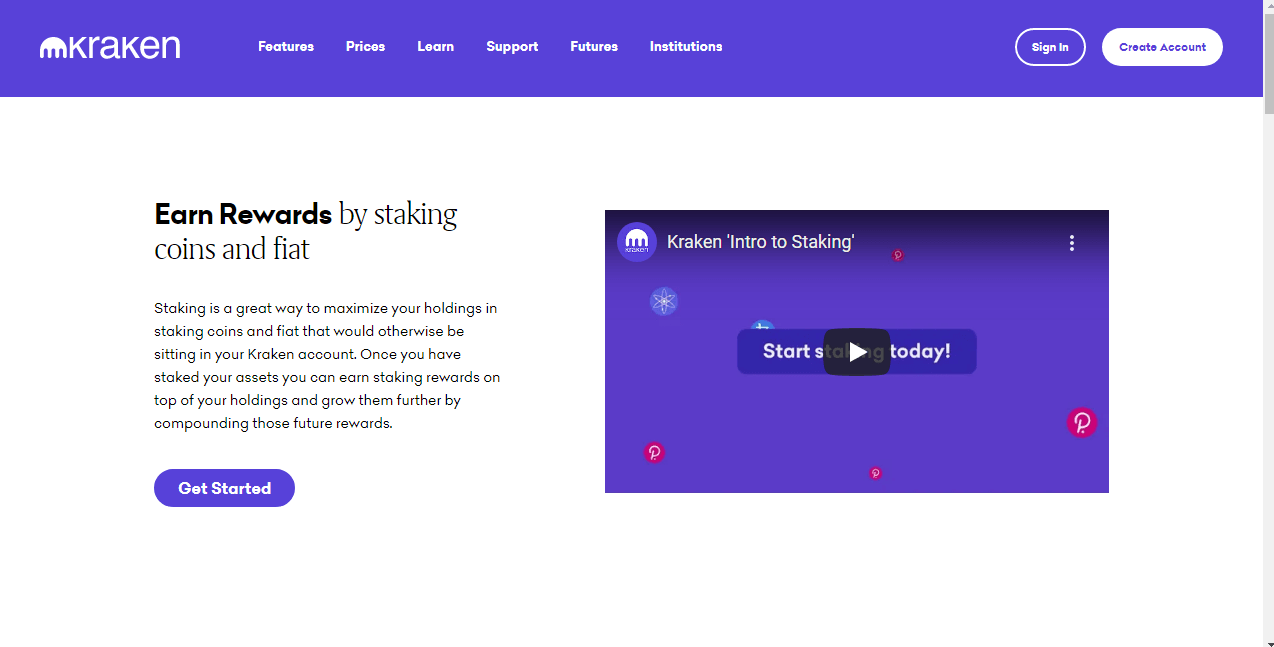 The platform has listed only 16 crypto assets for staking. Three of the listed assets are available as off-chain staking assets to eligible countries.
Bitcoin (BTC), the US Dollar (USD), and the Euro are among the listed assets (EUR). Tron (TRX), Mina (MINA), Secret (SCRT), Kava (KAVA), Tezos (XTZ), Cosmos (ATOM), Solana (SOL), Ethereum (ETH 2.0), Flow (FLOW), Cardano (ADA), Kusama (KSM), and Polkadot are the on-chain staking assets (DOT) available on the platform.
The yields on these cryptocurrencies vary, but staking on Kraken is free and commission-free.
With a team of world-class security experts honing its security procedures, the Kraken platform is regarded as a secure place to stake crypto. The platform is a Money Services Business regulated by FinCEN and the Financial Transactions and Report Analysis Centre (FinTRAC).
5. Crypto.com – Most Flexible Staking Platform
Crypto.com is a renowned crypto trading platform that also ranks as one of the best crypto platforms for staking. With the trading platform, investors can earn up to 14.5% on their crypto assets and up to 10% per annum on stablecoins.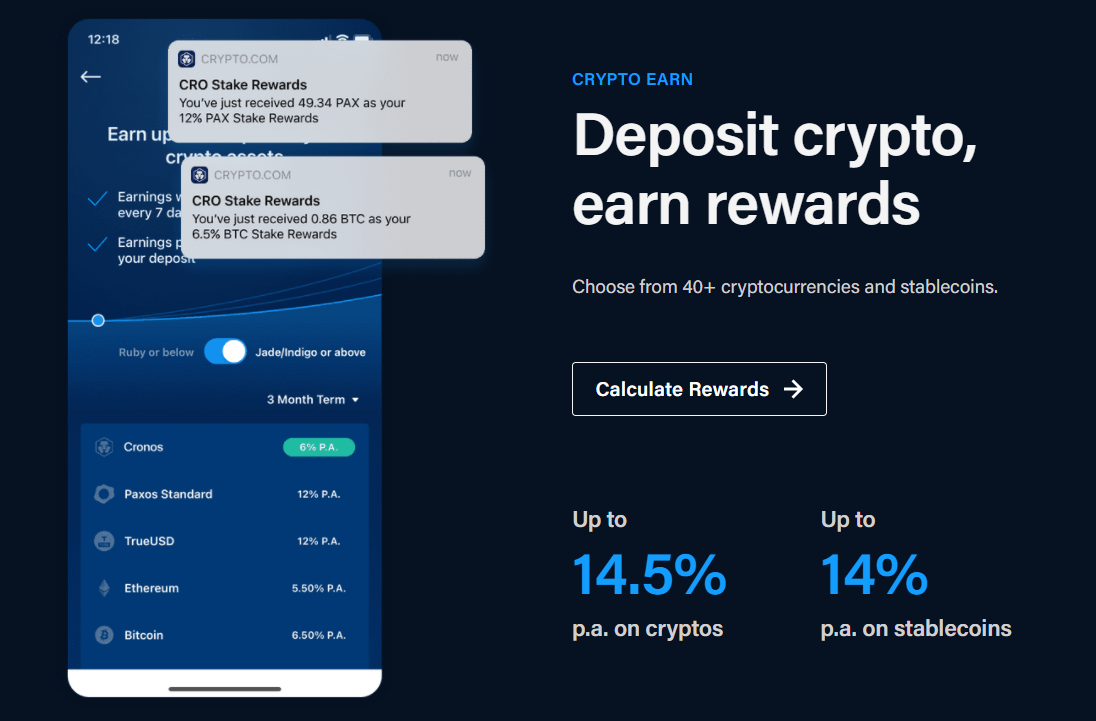 On Crypto.com, investors can stake up to 49 cryptocurrencies. In addition, investors can stake up to $30,000 worth of crypto assets using the tier 1 program. Duration for staking crypto assets is flexible but investors can choose a fixed time of 1 month to 3 months.
When investors stake XLM, they can receive rewards of up to $150 per year, with $2.88 paid weekly in rewards. The crypto assets on Crypto.com have varying staking rewards. Polygon and Polkadot provide the highest return rates of up to 12.5%.
The trading platform also has a free calculator that allows investors to get an estimate of how much they will earn when they stake a particular amount of money for a period. Crypto.com will charge investors for deposits depending on the payment methods they use. For withdrawals, the fee depends on the crypto asset.
Investors' assets are safe on Crypto.com due to its Class 3 Virtual Financial Assets (VFA) License. Also, the platform abides by the policies of the Malta Financial Services Authority (MFSA). Under the Australian Financial Services License (AFSL), crypto.com is also permitted to provide financial services. Crypto.com also employs multi-factor authentication (MFA) as the on-platform security measure.
Read more: